Welcome back to our Delicious Dishes Recipe Party #7!
We hope you were able to find something yummy to make for your family.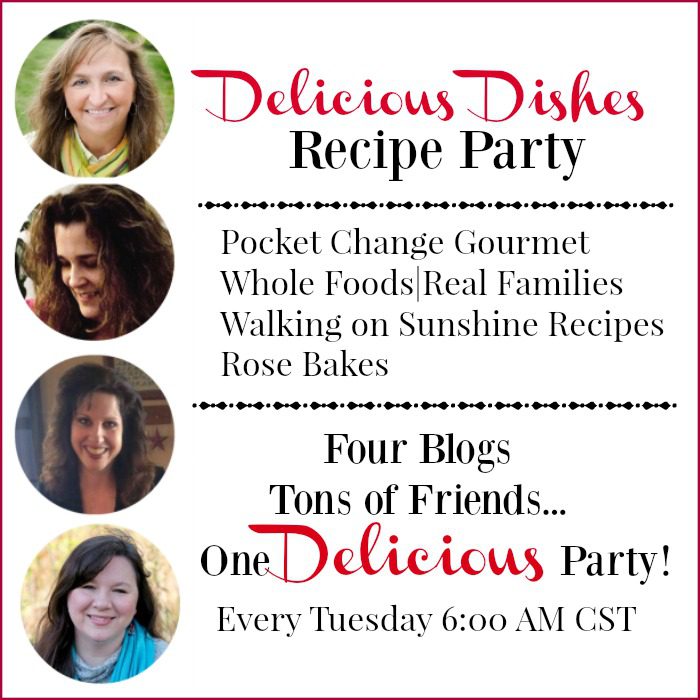 Delicious Dishes
is a weekly link party where bloggers can share their
most delicious recipes all while checking out the amazing recipes that
other bloggers are sharing.
Each week we will be featuring our favorite recipes from the week before
We hope you'll have fun with our party…we know we will!
And remember…each link you share here will also be featured on each of the blogs listed below…
Whole Foods | Real Families
Walking on Sunshine Recipes
Let's start with a look at the recipes your hosts LOVED...
from Thinking Outside the Sandbox.
from Cookie Dough and Oven Mitt.
The recipes that received the MOST CLICKS
last week were…
Now let's get this

Delicious

party started!