I hope you all had a great weekend.
We were able to get started on our gingerbread house.
It's baked and waiting to be put together and then decorated.

I've posted the quiche recipe that I have been using for over 20 years
a few times before, but I've never posted how I usually make it as mini quiche.
They're perfect for a party, a brunch or just a fun time with friends.
This post may contain affiliate links. Your cost is the same, but your purchase helps
support this site and the fun things I share.
For more information, click HERE.
2 cups heavy whipping cream
10 slices of bacon, already cooked and crumbled
One package of chopped spinach, thawed and completely squeezed dry
1 pie crust, fitted into a quiche baking dish or a pie plate
Mix the eggs and the whipping cream together.
Add the spinach, crumbled bacon and cheese and stir to combined.
Set aside while you prepare the pie crust.
begin cutting circle shapes that will fit inside your mini muffin pan.
I love these
cookie cutters.
They come in a bunch of different sizes
and work great for cutting out cookie dough, pie crust and even biscuits!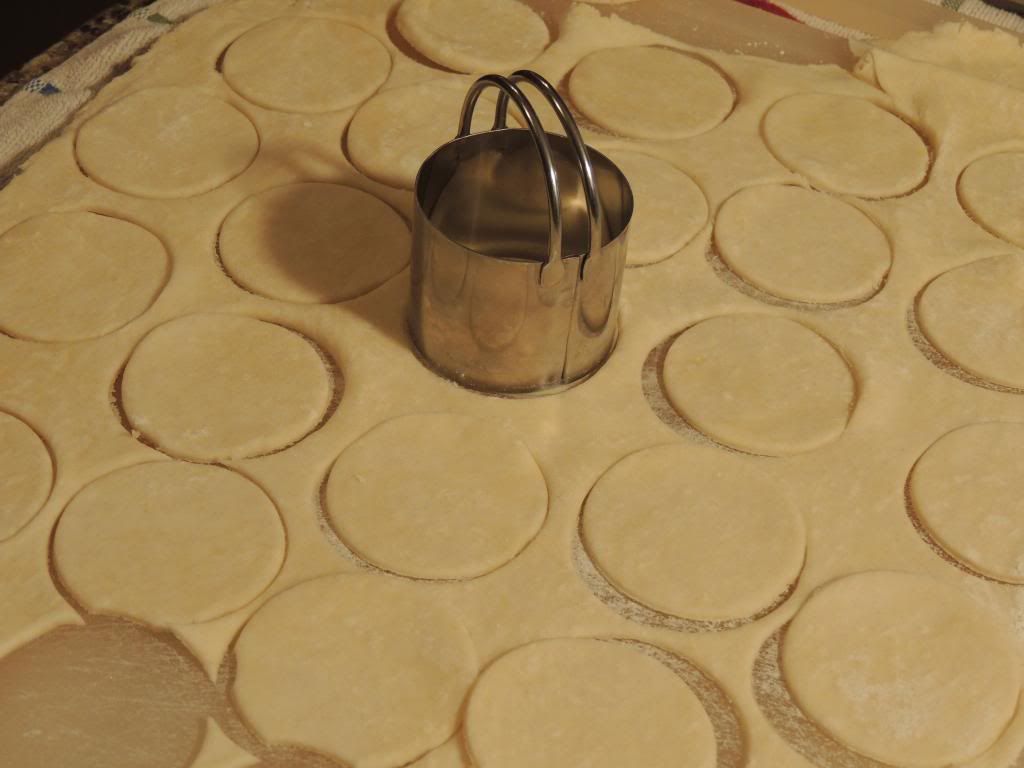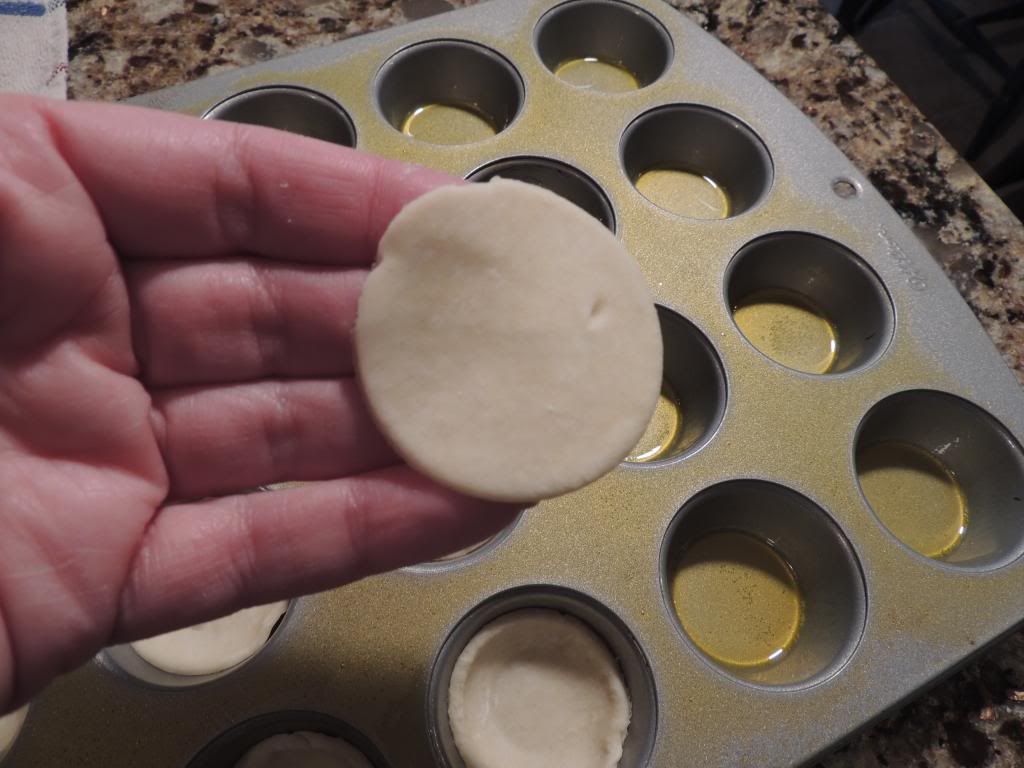 I borrowed this GREAT tool from a friend.
It helps push the pie crust down into the pans without making tears with MY NAILS...
All ready for the filling...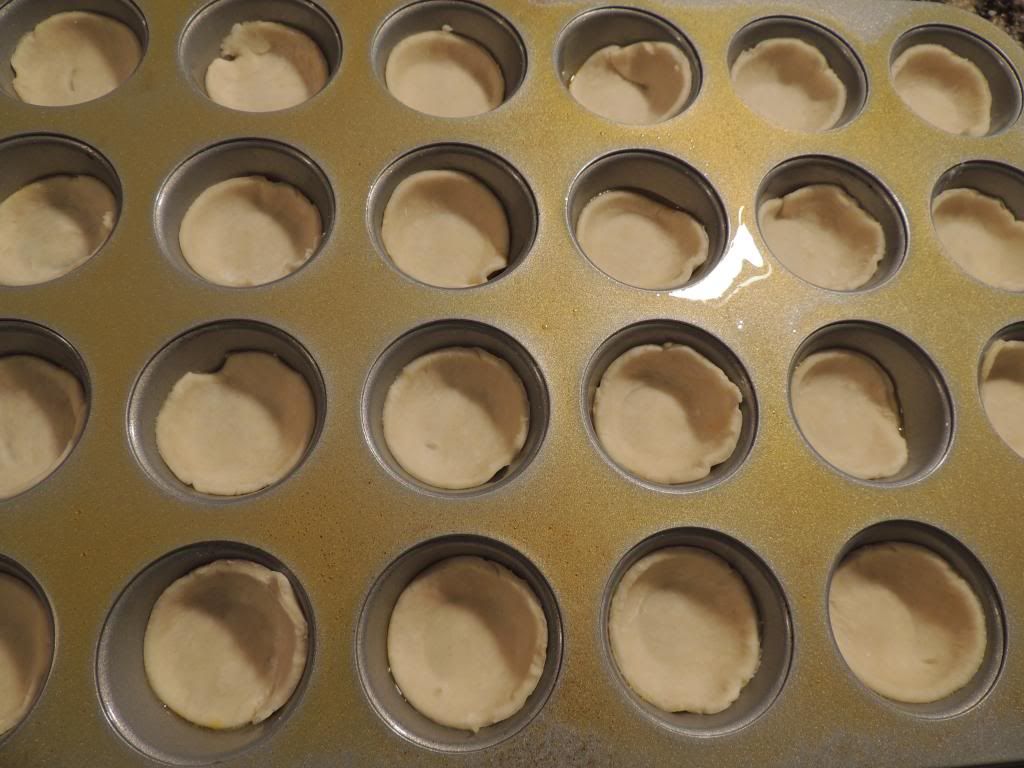 Add your filling...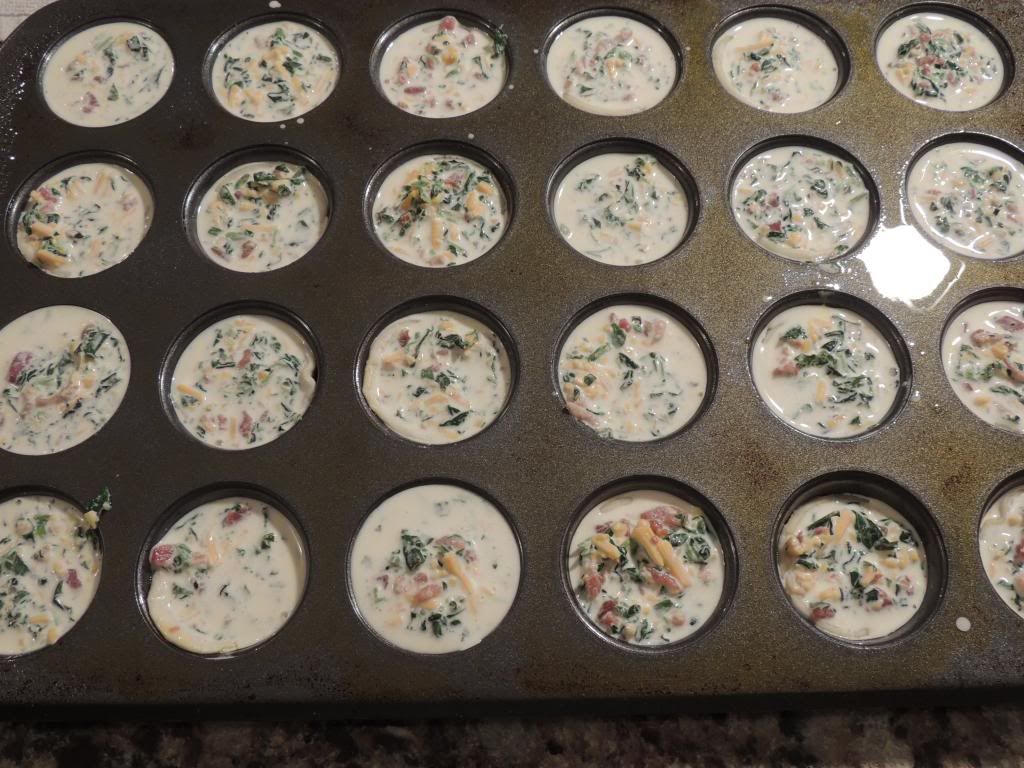 Bake at 415 for 10 to 12 minutes or until a knife placed into the center
of the quiche comes out clean. This will depend on YOUR oven...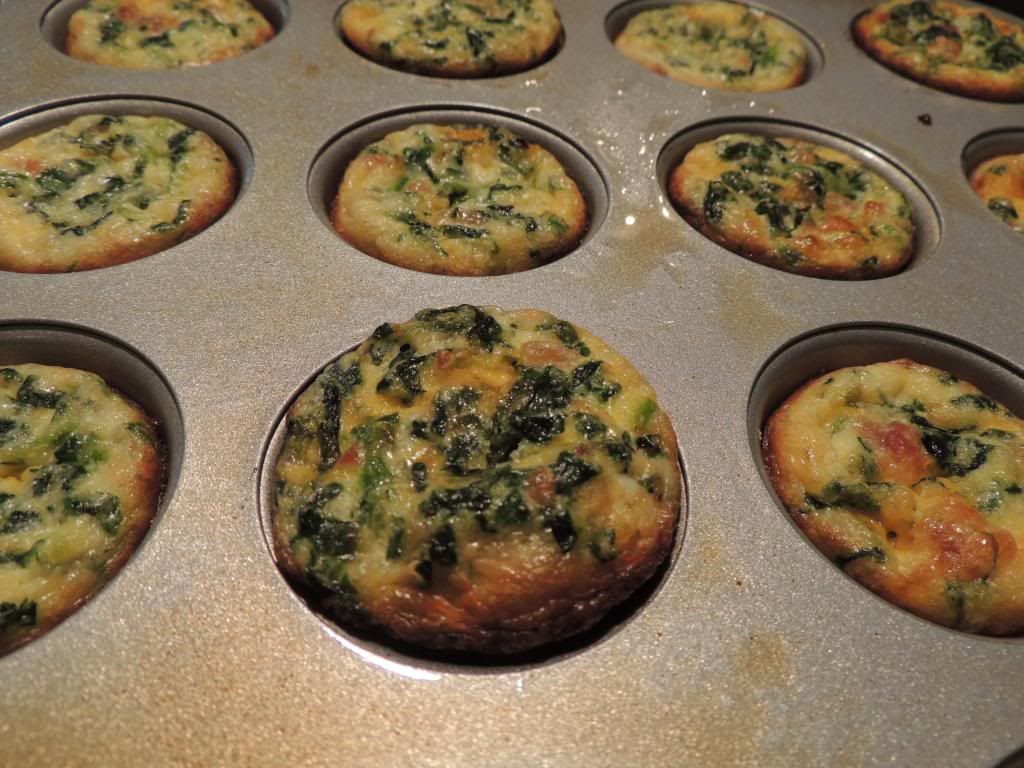 They really are so pretty...
They make such a great addition to any party...
Here is a photo of the quiche made in one pie shell...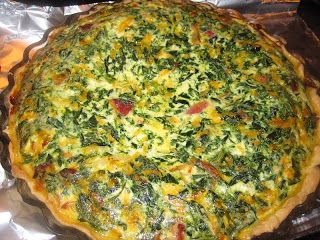 This recipe will either make ONE quiche or 48 mini quiches.
Don't forget to follow my
appetizers board on Pinterest!